Dental cleaning Geneva & Lausanne
What's more important than maintaining good oral health?​​
Remember that the mouth is the gateway to the body. That's why at Whitening Artists we use the latest and most advanced technologies with dental hygienists prepared and competent, to be able to give you the maximum of professionalism.
The treatment is done with the GBT technique.
Détartrage avec la technique GBT
Guided Biofilm Therapy offers an innovative systemic practice for the treatment of dental biofilm in the context of professional prophylaxis and the use of AIRFLOW®, PERIOFLOW® technologies and PIEZON® developed by EMS.
The protocol consists of eight therapeutic steps based on a diagnosis and an assessment of individual risks in order to be able to offer patients the best possible clinical results and comfort. The treatment is performed with minimal invasiveness and achieves the highest levels of
safety and efficiency.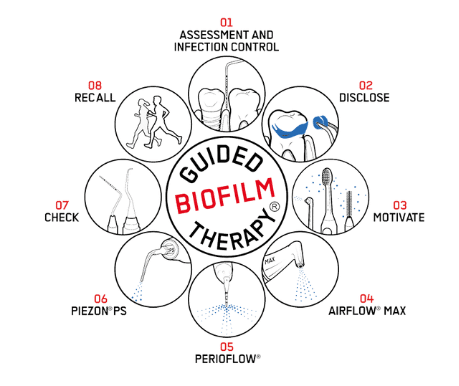 Did you know that certain bacteria in the mouth, due to improper hygiene, can attack certain organs as well as cause tooth loss?