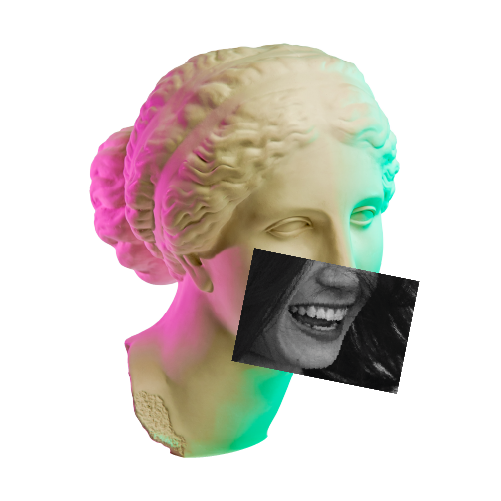 Whitening Artists was born from Laura Chiavazza's passion for prevention and dental aesthetics, dental hygienist with university degree from the University of Turin and with a Master level 1 from the University of Rome "La Sapienza" (Master in Technology advances in professional oral advances in professional oral hygiene).​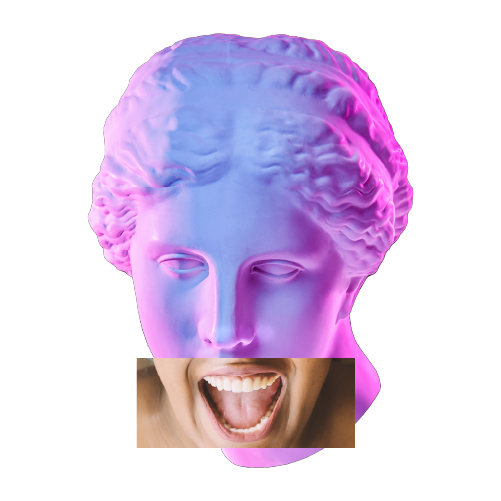 Laura was born in Turin in 1989. She graduated as "Dental Hygiene Doctor" in 2014 from the University of Turin and her Master's degree in "Advanced Technologies in Dental Hygiene" from the University of Rome "La Sapienza" in 2018.
She started working in Switzerland in 2014 and opened her first dental hygiene practice (Whitening Artists) in 2020. In 2021 the second and in 2022 the third.
Spoken languages: Italian, French, English
His hobbies: good food, good wine and hotels (with spas of course!).
Lucia was born in Naples in 1992 and graduated as "Dental Hygiene Doctor" at the University of Naples "Federico II" in 2015.
Since then, she worked as a dental hygienist for a few years in the capital of Campania, until her arrival in Switzerland in 2022, where she started working in our team.
Spoken languages: Italian, French, English, Spanish.
Her passions: food (Italian!!), animals and TV series!
Ariel is an Italian-Belgian dental hygienist, graduated in Milan in 2018.
She is very empathetic, kind and gentle;
Spoken languages: English, French and Italian.
Her passions: hiking with her golden retriever and playing ultimate frisbee.
dentist
digital dentistry
orthodontics (invisalign)
Francesco graduated from the University of Rome "Tor Vergata" in 1991. In 2014 he became a contract professor and clinical and scientific consultant for the Vita-Salute San Raffaele University in Milan.
He has written several scientific articles, including:

Materials (Basel), 2020 vol. 13(5)
Dental Implants with Different Neck Design: A Prospective Clinical Comparative Study with 2-Year Follow-Up
Montemezzi, P; Ferrini, F; Pantaleo, G; Gherlone, E; Capparè, P
Int J Environ Res Public Health, 2019 vol. 16(5)
Conventional versus Digital Impressions for Full Arch Screw-Retained Maxillary Rehabilitations: A Randomized Clinical Trial
Cappare, P; Sannino, G; Minoli, M; Montemezzi, P; Ferrini, F
Int J Environ Res Public Health, 2019 vol. 16(4)
Influence of Intra-Oral Scanner (I.O.S.) on The Marginal Accuracy of CAD/CAM Single Crowns
Ferrini, F; Sannino, G; Chiola, C; Capparé, P; Gastaldi, G; Gherlone, EF
Biomed Res Int, 2018 vol. 2018 p. 4149107
Digital versus Traditional Workflow for Posterior Maxillary Rehabilitations Supported by One Straight and One Tilted Implant: A 3-Year Prospective Comparative Study
Ferrini, F; Capparé, P; Vinci, R; Gherlone, EF; Sannino, G
Int J Prosthodont, 2017 vol. 30(4) pp. 373-376
Improvement of a Digital Impression with Conventional Materials: Overcoming Intraoral Scanner Limitations
Mandelli, F; Ferrini, F; Gastaldi, G; Gherlone, E; Ferrari, M
Int J Oral Maxillofac Implants, 2016 vol. 31(2) pp. 324-30
Conventional Versus Digital Impressions for "All-on-Four" Restorations
Gherlone, E; Capparé, P; Vinci, R; Ferrini, F; Gastaldi, G; Crespi, R
Implant Dent, 2015 vol. 24(1) pp. 125-9
Digital impressions for fabrication of definitive "all-on-four" restorations
Gherlone, EF; Ferrini, F; Crespi, R; Gastaldi, G; Capparé, P
J Dent, 2014 vol. 42(9) pp. 1151-5
A 3 years retrospective study of survival for zirconia-based single crowns fabricated from intraoral digital impressions
Gherlone, E; Mandelli, F; Capparè, P; Pantaleo, G; Traini, T; Ferrini, F
Int J Periodontics Restorative Dent, 2007 vol. 27(6) pp. 557-65
A 10-year multicenter retrospective clinical study of 1715 implants placed with the edentulous ridge expansion technique
Bravi, F; Bruschi, GB; Ferrini, F

Clin Oral Implants Res, 2006 vol. 17(3) pp. 265-72
Dental implants placed in expanded narrow edentulous ridges with the Extension Crest device. A 1-3-year multicenter follow-up study
Chiapasco, M; Ferrini, F; Casentini, P; Accardi, S; Zaniboni, M

He is an active member of the Digital Dental Society and an expert in digital dentistry and invisible orthodontics. His Rome practice is a "Platinum Provider Invisalign."
He is very active in volunteer work in Kenya, where he provides professional care at St. Peter's Hospital in Malindi and assistance and training on oral disease prophylaxis for orphans at St. Dominus School in Watamu.
Spoken languages: Italian, English, French
Her hobbies : Travelling and teeth!
Dr. Gomes obtained her Master's degree in Dentistry in Lisbon in 2011, and after having practised general practice and then pedodontics exclusively in private practice, she then moved on to the practice of orthodontics, where in 2015 she obtained her diploma in dento-maxillo-facial orthopaedics.
Dr. Gomes has continued to improve her skills in her field through various trainings including vestibular technique, lingual technique and clear aligner technique with Invisalign and Spark.
She takes care of adults and children for orthodontic treatments.
For children, she offers a comprehensive approach that aims to detect functional disorders that may be the cause of orthodontic problems. Early interception of functional disorders in children allows for effective treatment.
Spoken languages: French, English, Portuguese
Graduated in 2012 in Neuchâtel.
Very attached to the Ortholight team.
She likes the contact with the patients.
Always listening, helpful and available for patients.
Spoken languages: French, English, Mandarin, Cantonese and Malay.
Pascale, a dental assistant since 1989, graduated in Annecy, France, worked in general practice (implantology, periodontology, prosthesis, etc…) for 25 years before switching to orthodontics in 2010.
Spoken languages: French, English
Her passions: nature, mountains, diving, outdoor sports and cooking.
Web Marketing Specialist
Digital Content Creator
Fabiola has been working as a graphic designer at Whitening Artists for three years. Immediately after her studies in Media Art, she worked as a Project Manager in Italy and immediately afterwards in New York as an event assistant in a public relations agency.
Since 2019 she has lived in Switzerland where she works as a specialist in the digital world and carries an artistic project that combines fashion with art and through which she supports scientific research: FAB!OLART, art from woman to women.
A new headquarters in 2021
Rue du Rhône 61
1204 Genève
Our office in Rue du Rhone 61, is located on the third floor of an old building in the heart of the city center, a stone's throw from the lake. It was opened in 2020 and a strong bond was immediately established between the Whitening Artists and Ortholight teams.
Whitening Artists
& Dental Boutique
Rue des Paquis 4BIS
1201 Genève
The practice on rue des Pâquis 4 bis was opened with a lot of love and passion in 2021 to allow all patients on the right bank to reach us more easily.
It was also created and designed to have a complete dental boutique with many and varied oral hygiene products for our patients.
Le Studio Manor
Whitening Artists
Rue de la Louve 8
1003 Lausanne
En 2022, Whitening Artists a entamé une collaboration avec Manor Lausanne et a exceptionnellement placé un studio à l'intérieur du grand magasin. In 2022, Whitening Artists started a collaboration with Manor Lausanne and exceptionally placed an office inside the department store.
It was a really successful experience to place a dental hygiene studio in an environment as diverse and varied as Manor.

C'était une expérience vraiment réussie de placer un studio d'hygiène dentaire dans un environnement aussi divers et varié que Manor.